VIGIL CLOUD
VIGIL CLOUD™ extends the award-winning VIGIL Video Management System into the cloud with enhancements designed to harness the power, scalability, and ease of use that are the hallmarks of cloud services. Building on our 20+ years of experience in recording and managing video, VIGIL CLOUD brings a new paradigm to physical security through a powerful Case Management system that empowers users to share critical information and insights easily and quickly with team members and other stakeholders. Leveraging cloud technology's low cost of deployment, VIGIL CLOUD delivers the holistic view of your security system you've been looking for.
New Enhancements, New Features
VIGIL CLOUD™ SmartSearch functionality lets you identify and review events of interest quickly and easily—resulting in more accurate and efficient investigations. Please view our one-pager titled Smart Search for VIGIL CLOUD also located under Sales Materials.
Overview
Benefits
Part Numbers
A Simple Solution to Security Management
View live or recorded video anywhere at any time on any device
Case management and video library helps to organize, share, and save video clips easily
Comprehensive remote account management
Video stream recording, playback, and download capabilities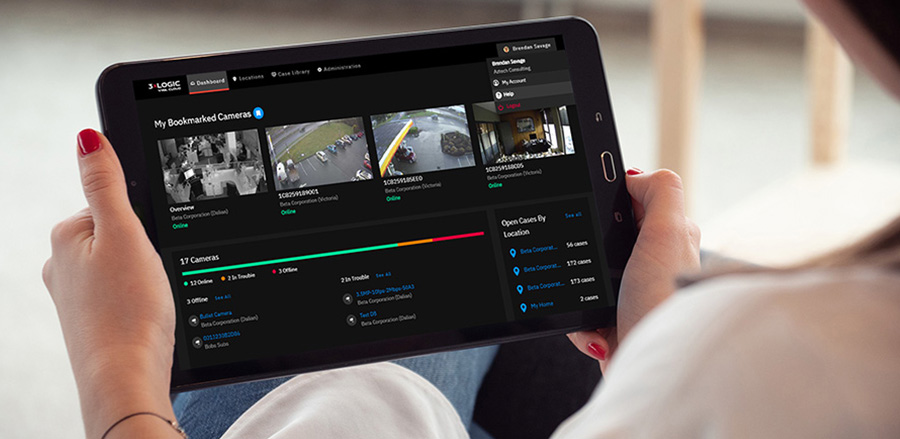 Works with 3xLOGIC Cloud-Capable Cameras
High-quality cameras deliver superior images
Reliable local storage
Direct connection for easy video backup
Remotely accessible
Firmware updates scheduled and delivered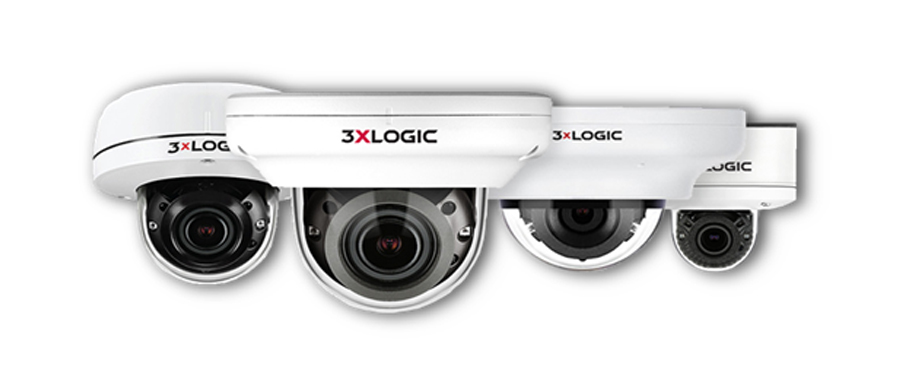 Simplicity and Quality
VIGIL CLOUD leverages the cloud's scalability and reliability to provide a security solution that can grow with your ever-changing needs. Constant upgrades and updates to software and compatible hardware ensure the user has the latest, most powerful features.
Remote Management Made Easy
Detailed, multi-camera views identify suspicious activity and everyday events through high-resolution footage. Access live video streams anywhere from any time on your mobile device using the VIGIL CLOUD Web Viewer. Remotely manage permissions and users from your mobile device.
Organize and Share Video Clips Using Case Management Feature
Tired of saving video clips to a desktop folder to review later? VIGIL CLOUD's Case Management feature is a simple way to select, store and annotate a single video clip or combination of clips. Easily share cases or individual clips with third parties or save for future use.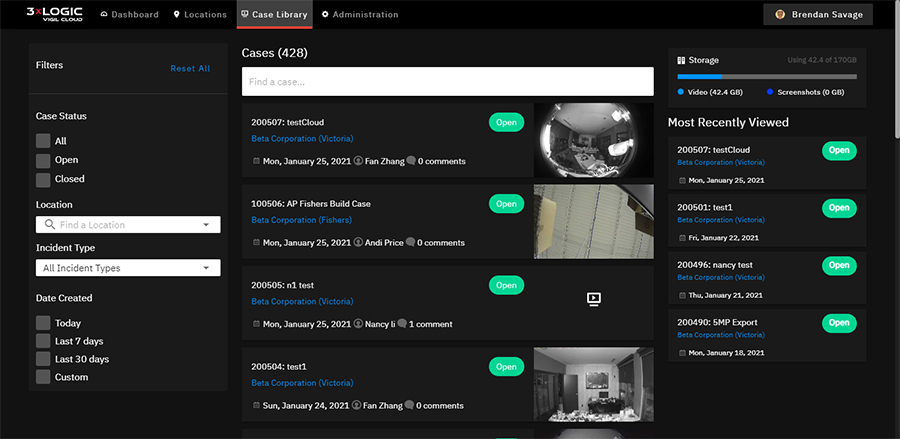 VIGIL CLOUD-Enabled Cameras
| | |
| --- | --- |
| # | Name |
| VX-5M28-MD-IAW-C128 | VISIX 5MP, Fixed 2.8mm Lens, Indoor/Outdoor Vandal Proof Mini-dome with IR, Audio and Alarm I/O and True WDR, IP67/IK10 rated. VIGIL CLOUD enabled with 128GB SD card. |
| VX-5M28-MD-IAW-C256 | VISIX 5MP, Fixed 2.8mm Lens, Indoor/Outdoor Vandal Proof Mini-dome with IR, Audio and Alarm I/O and True WDR, IP67/IK10 rated. VIGIL CLOUD enabled with 256GB SD card. |
| VX-5M4-MD-IAW-C128 | VISIX 5MP, Fixed 4mm Lens, Indoor/Outdoor Vandal Proof Mini-dome with IR, True WDR, Audio, and Mic. IP67/IK10 rated. VIGIL CLOUD enabled with 128GB SD card. |
| VX-5M4-MD-IAW-C256 | VISIX 5MP, Fixed 4mm Lens, Indoor/Outdoor Vandal Proof Mini-dome with IR, True WDR, Audio, and Mic. IP67/IK10 rated. VIGIL CLOUD enabled with 256GB SD card. |
| VX-5M4-MB-IW-C128 | VISIX 5MP, Fixed 4mm Lens Outdoor Mini Bullet with IR and True WDR, IP67 rated. VIGIL CLOUD enabled with 128GB SD card. |
| VX-5M4-MB-IW-C256 | VISIX 5MP, Fixed 4mm Lens Outdoor Mini Bullet with IR and True WDR, IP67 rated. VIGIL CLOUD enabled with 256GB SD card. |
| VX-5M-OD-RIAW-C128 | VISIX 5MP Indoor/Outdoor Dome with Remote Focus (2.7-13.5mm), IR, Audio and Alarm I/O, and True WDR. IP67/IK10 rated. VIGIL CLOUD enabled with 128GB SD card. |
| VX-5M-OD-RIAW-C256 | VISIX 5MP Indoor/Outdoor Dome with Remote Focus (2.7-13.5mm), IR, Audio and Alarm I/O, and True WDR. IP67/IK10 rated. VIGIL CLOUD enabled with 256GB SD card. |
| VX-5M-B-RIAW-C128 | VISIX 5MP Outdoor Bullet with Remote Focus (2.7-13.5mm), IR, Audio and Alarm I/O. IP67/IK9 rated. VIGIL CLOUD enabled with 128GB SD card. |
| VX-5M-B-RIAW-C256 | VISIX 5MP Outdoor Bullet with Remote Focus (2.7-13.5mm), IR, Audio and Alarm I/O. IP67/IK9 rated. VIGIL CLOUD enabled with 256GB SD card. |
| VX-5M20-B-RIAW-C128 | VISIX 5MP Outdoor Bullet with Remote Focus (6-50mm), IR, Audio and Alarm I/O. IP67/IK9 rated. VIGIL CLOUD enabled with 128GB SD card. |
| VX-5M20-B-RIAW-C256 | VISIX 5MP Outdoor Bullet with Remote Focus (6-50mm), IR, Audio and Alarm I/O. IP67/IK9 rated. VIGIL CLOUD enabled with 256GB SD card. |
Considerations
| | |
| --- | --- |
| Assumptions | MB/hour |
| 1080p (2MP) resolution, 40% motion, 20FPS, GOP 20, Bitrate Control CBR | HQ - 175.78, MQ - 135.00, LQ - 87.89 |
Dealer Login
To access additional technical materials, please log in
Technical Materials
Sales Materials